I anxiously awaited the arrival of my box
from my Secret Sister...
and finally the day of delivery came!
Paper Mache box delightfully decorated
with all my favorite things...Love the
vintage look of the paper!!!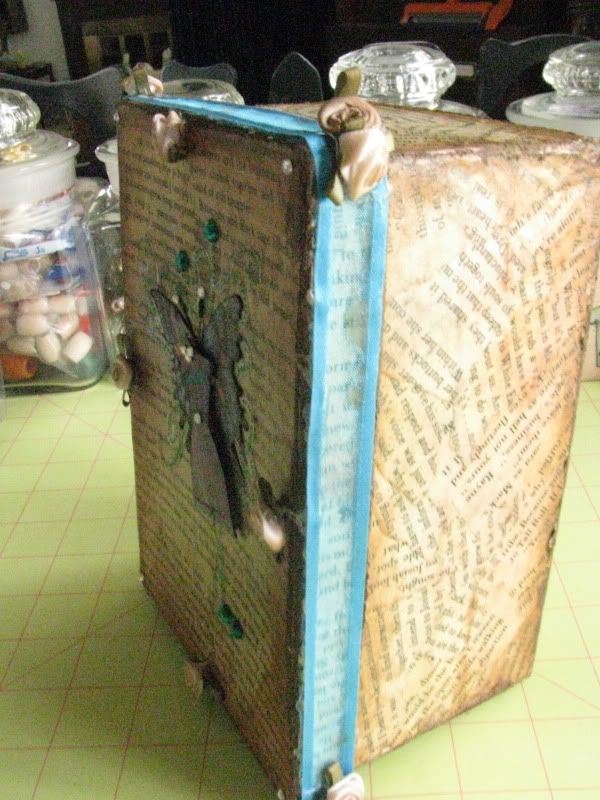 Inside more surprises...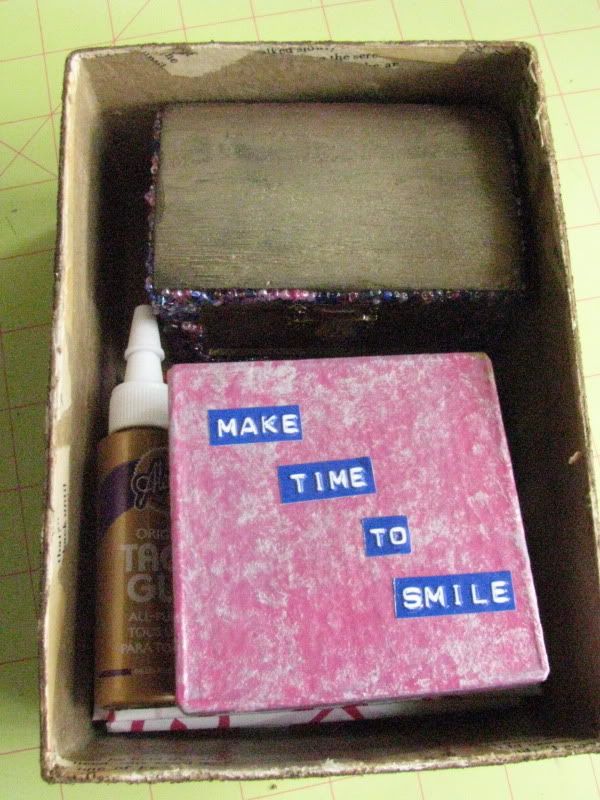 Make time to smile...this is something we all need to
remember to do...life is indeed too short to waste
the special moments that make us smile!
Little beaded treasure chest held a friendship bracelet...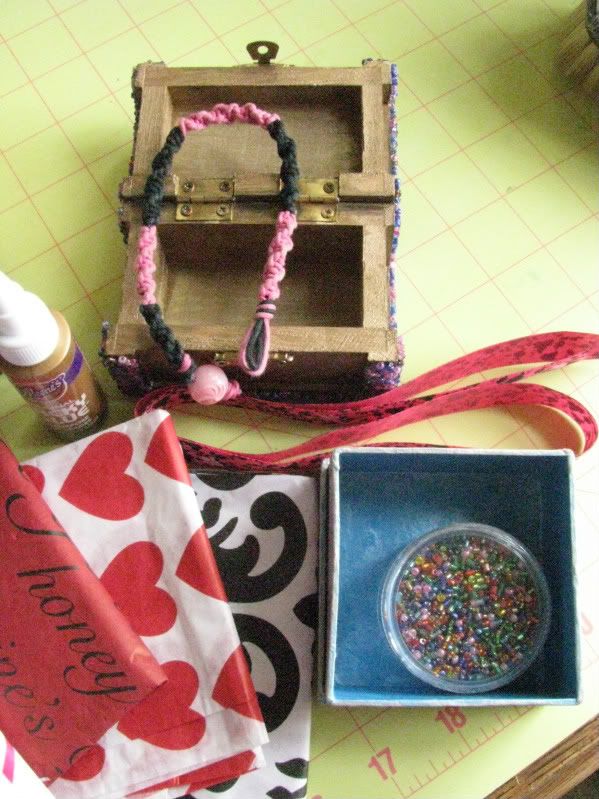 and also some beads so I can try this technique
out for myself along with pretty ribbon and
tissue papers and Tacky Glue that all of us
crafty people can always use!
Here is a link to my Secret Sisters Blog...check it out to see her cool art and
more...Thanks so very much Tanya and I look forward to an Artful Exchange
with you as we blog along....
http://artistichobo.blogspot.com/