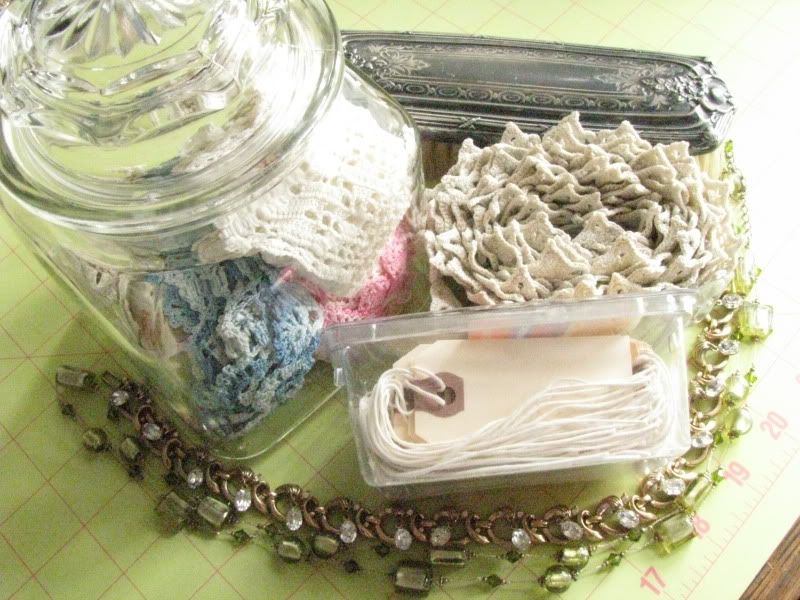 I just love creating with vintage and used items...
these are some recent finds of mine...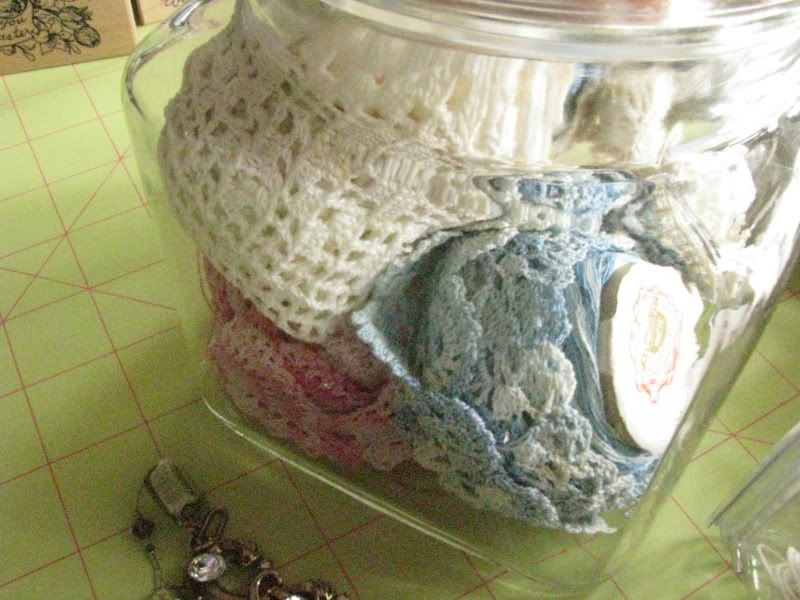 All of this vintage crochet trim...some still attached to
the spools of fine thread it was being created from! I use
glass jars in my studio as I love being able to display and
see what I can use as I work on my creations...One of my
upcoming posts will be a studio tour...have not done one
since I moved from the spare room into the den area..
See the silver vintage brush to the right...comes in really
handy to brush off the desk before I begin working as my cat
Puff really likes to use my desk as a perch to see outside
while I am not using the studio...Love the little mini tags...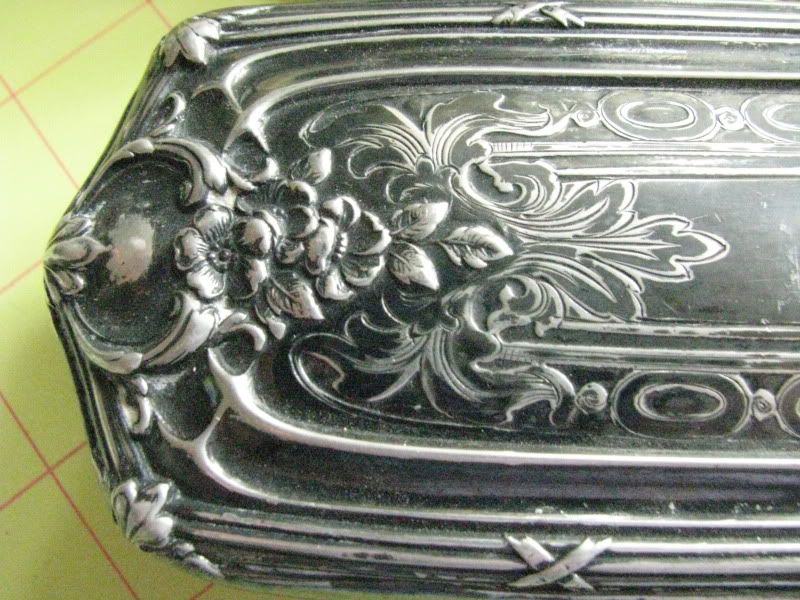 Look at the amazing details on this brush...I just love
this kinda stuff!!!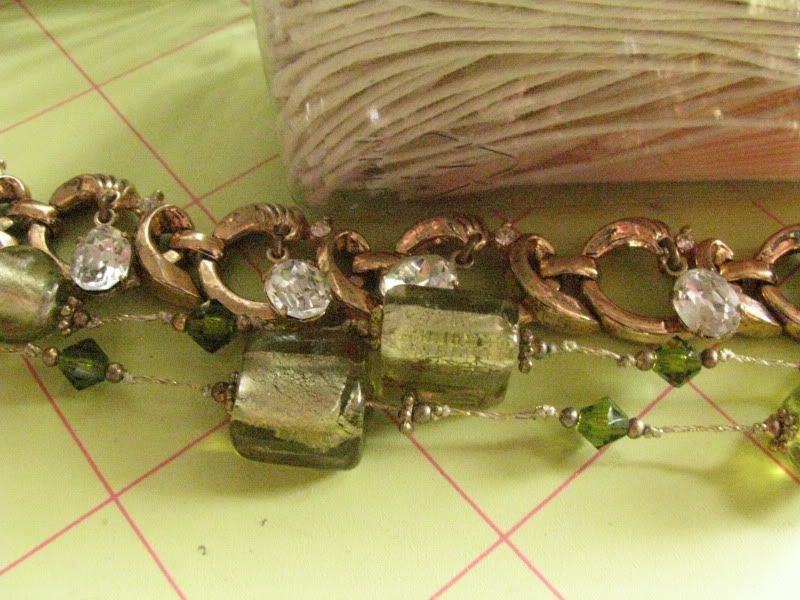 Bling to take apart and repurpose...way cheaper
than buying new...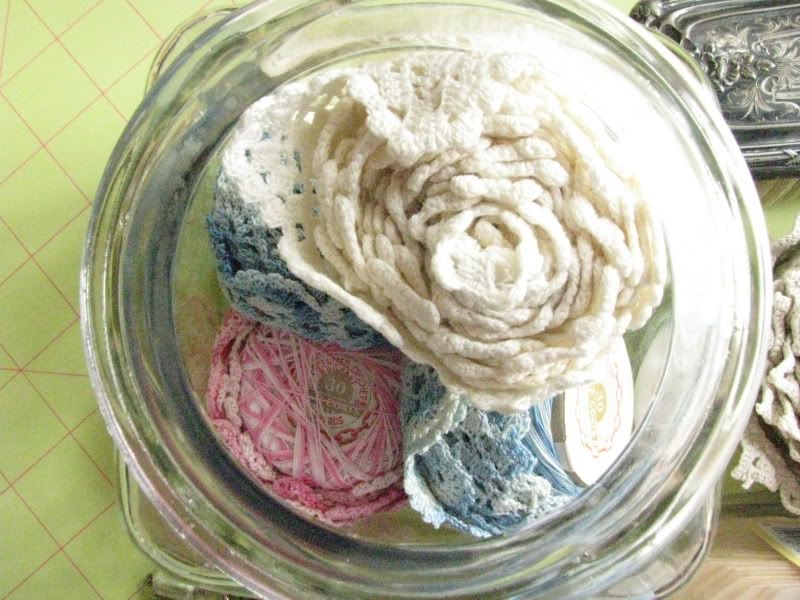 It took someone along time to make these!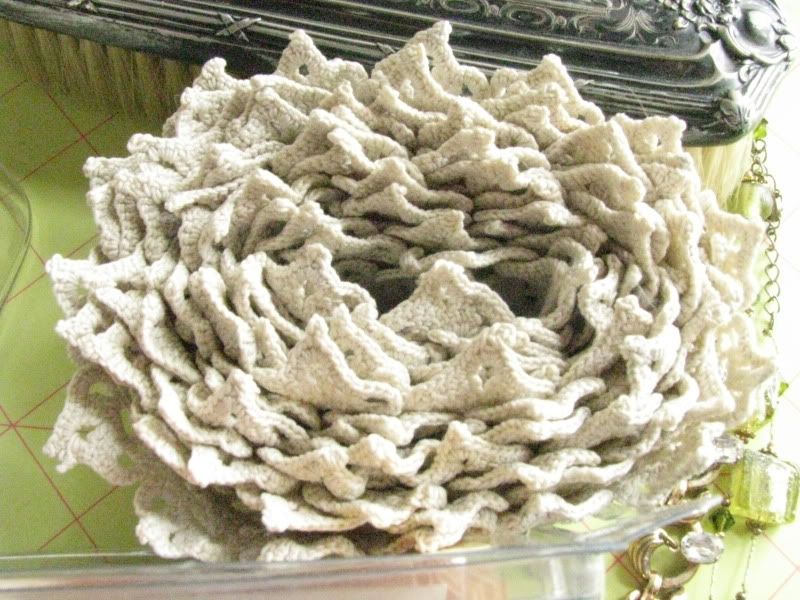 Lookie at all this crochet trim...I'm thinking maybe
some flowers with the addition of some lace and old
buttons will be cool!!!
Thrifting...Gotta Love It!!!